Eliminate printed menus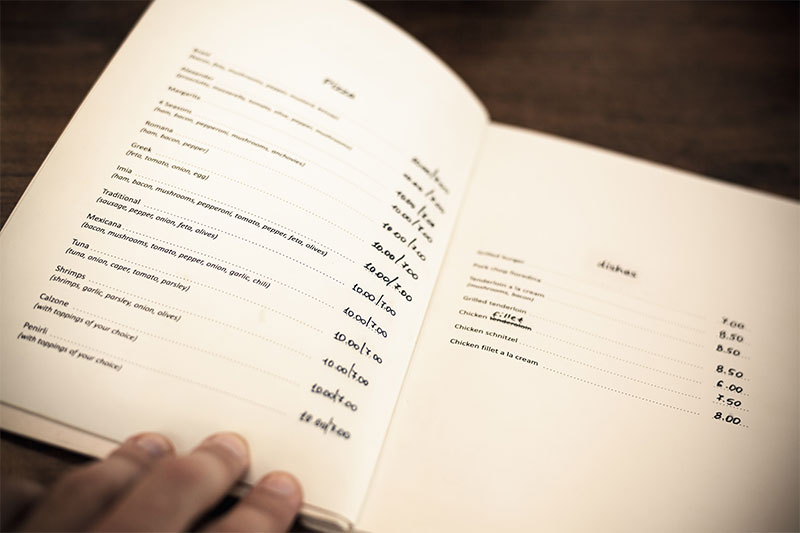 Get rid of any printed menu, your wine list too. It's time to invest in a pretty-looking electronic menu. It's good for business too, and you'll keep your employees and your patrons safe. Reinvent yourself, hire a designer, or put on some hours into your new electronic menu.
Even after the pandemic, you know electronic menus will be the new standard, so think of it as investing in your restaurant's future.